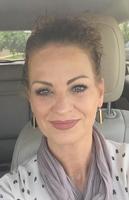 Pamela B. Snow, age 51, passed away on October 1, 2019, at her home in Pocatello, Idaho. She was born on June 22, 1968 in Las Vegas, Nevada, to Janet Pitt and William Boer.
Pamela was someone everyone loved and enjoyed being around. She was full of life and had a genuine love that she portrayed not only to her family, but to everyone she came in contact with. Her boys were her life and she would do whatever she could for them. She was happiest when she was around family. Her nieces and nephews loved having "Pam, Pam" around because she was always the one that was right in the middle of all the shenanigans. She loved cooking for everyone around her, especially her well-known cheesecakes.
She graduated from Bear Lake High School in 1986. She grew up in Montpelier, Idaho, with her mom, dad, four brothers and four sisters. She gave birth to three amazing boys that portray all of her wonderful qualities.
She is survived by her sons Jacob Bryant Snow (wife Sadie Snow, grandchildren Jude and Luna), Colin Thomas Snow, and Tayten Conner Snow., her mom Janet Boer, her brothers Bill, Jr., Shawn, Bryan, Scott and her sisters Cindy, Krista, Amy and Elissa, a well as all of her amazing brothers and sisters-in-law and many nieces and nephews.
She is preceded in death by her father William Cornelis Boer.
Funeral services will be held Wed., October 9, 2019 at 11 a.m., at the Church of Jesus Christ of Latter-day Saint Church House on 12737 South 6000 West, Herriman, Utah. A visitation will be held there, Tuesday, Oct. 8, from 6-7:30 p.m. and on Wed., 9:30 – 10:40 prior to services.
Interment will take place at Herriman Cemetery under the care of Dalton-Hoopes Funeral Home & Cremation Center.
Online condolences and memories may be shared at daltonhoopes.com.